Cobrowsing with the Chrome extension
Interactive screen sharing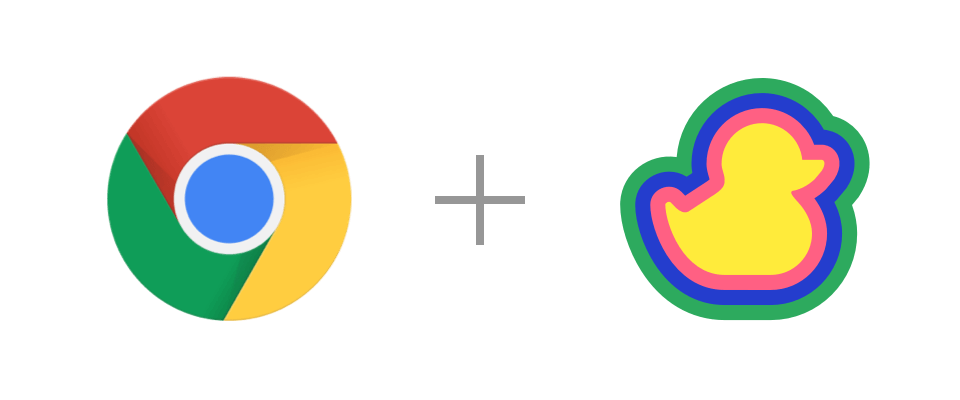 While on a call, sometimes you need to share a website or share the progress of your webapp. One traditional way to do this is using the screen sharing feature, but that's not interactive. You need to be dictating what the other people should be doing, etc. That's too hard.
Cobrowsing allows you to share any open website and people that are talking to you can browse and interact with that website. They can click, scroll, type and you will be able to see each other's cursors. If they click on something, the page will change for everybody. It's like screen sharing, but interactive.
By the way, the website is only shared P2P and encrypted with the call participants. Cobrowsing is achieved with the Duckly extension for the Chrome browser and you can use for free on Duckly.
---
How to start cobrowsing on Duckly
1. Open Chrome web store and search for Duckly.
2. Install the Duckly extension on your browser.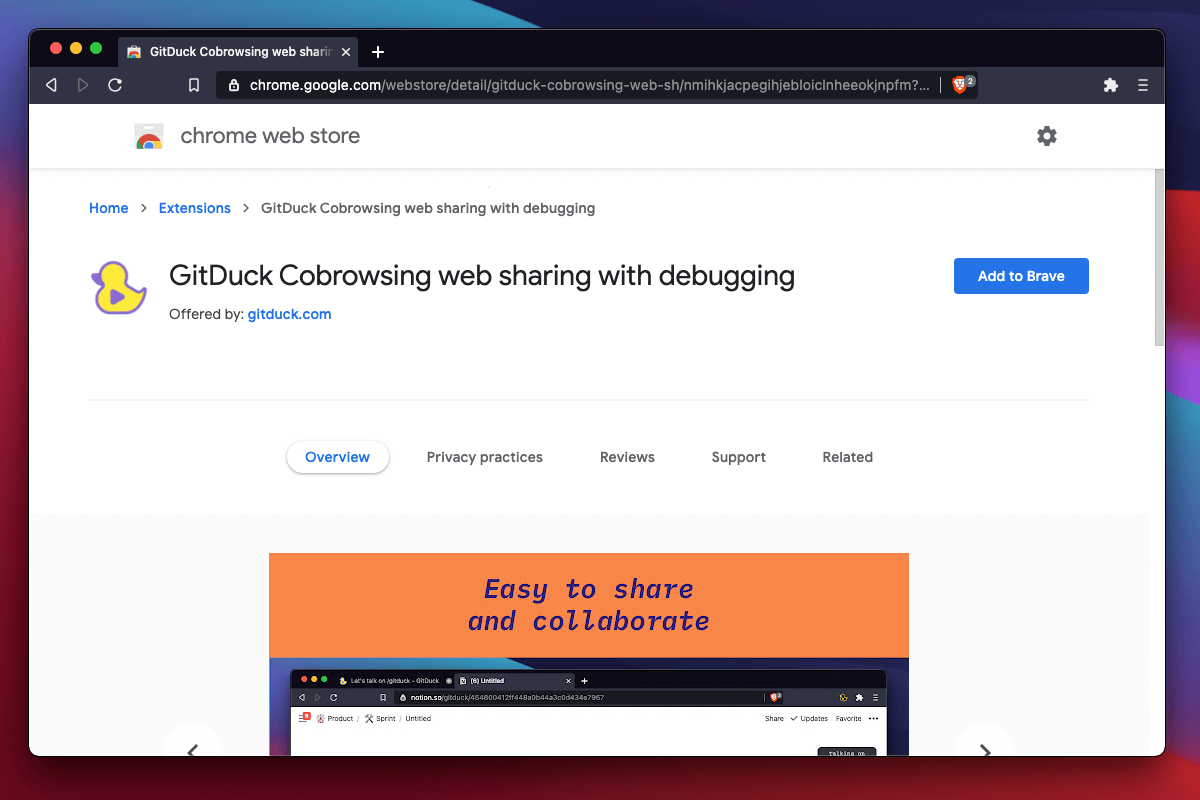 3. Join a call on Duckly and open another tab and go to any website. You will notice a small widget with an option to "share tab". Click there to start sharing the tab on Duckly.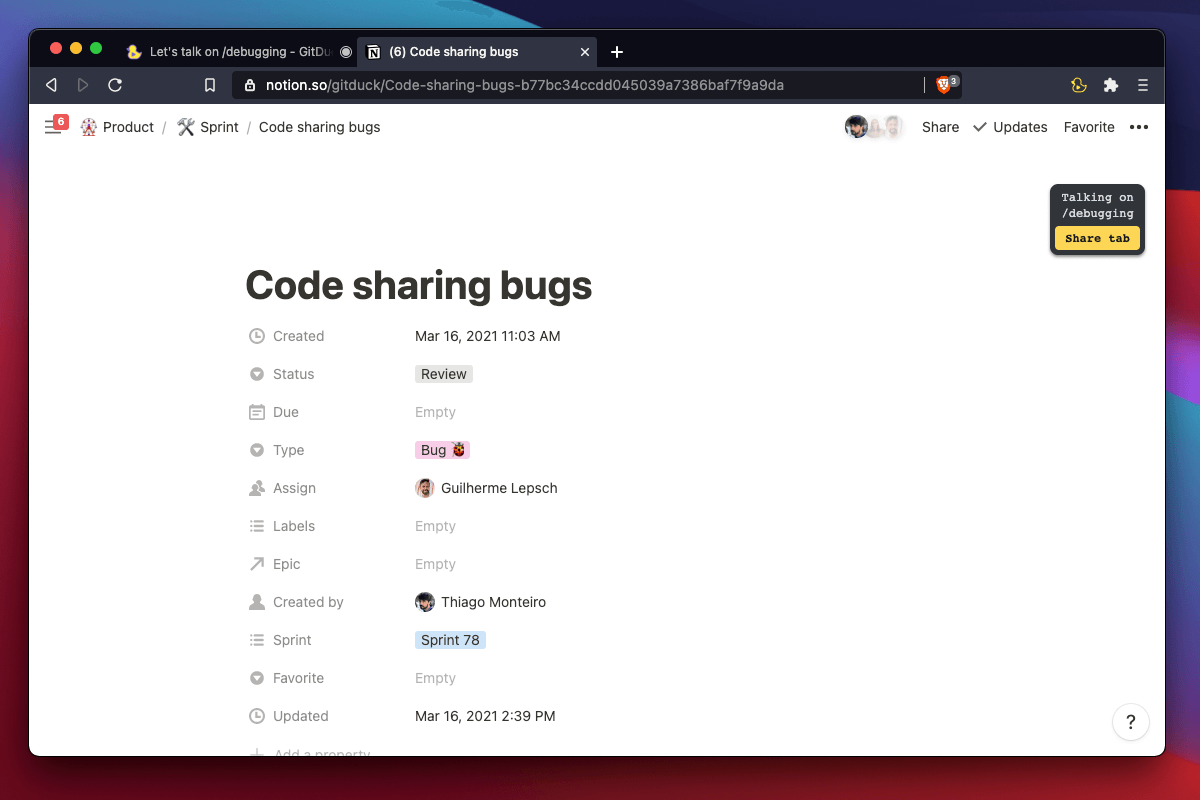 4. The website will be shared and you and your colleagues can interact with it on Duckly. You can stop sharing by leaving the call or by going to the website and clicking on the "Stop sharing" button.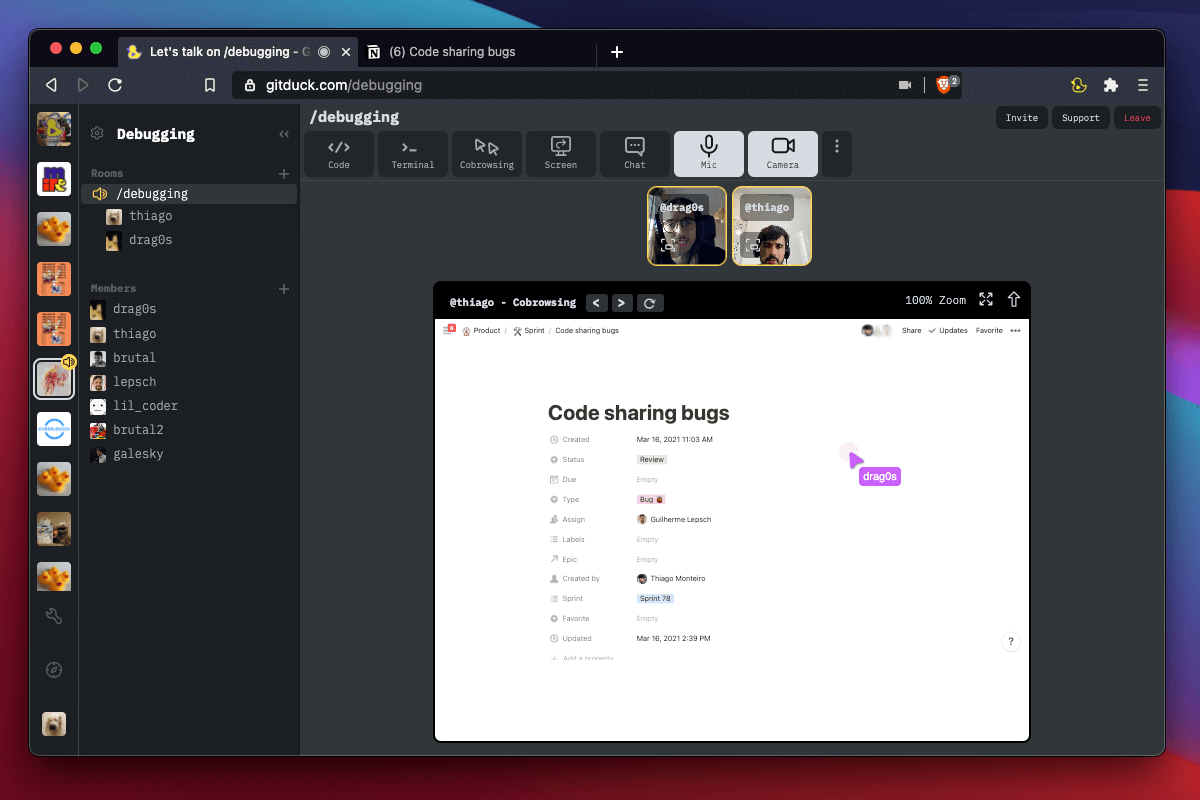 ---
What's Duckly?
Duckly is a video chat tool built for software teams that allows you to talk and collaborate in real-time.
---
If you need help, don't hesitate to talk to us!
You can always contact us at help @ Duckly.com.