Pair programming with VS Code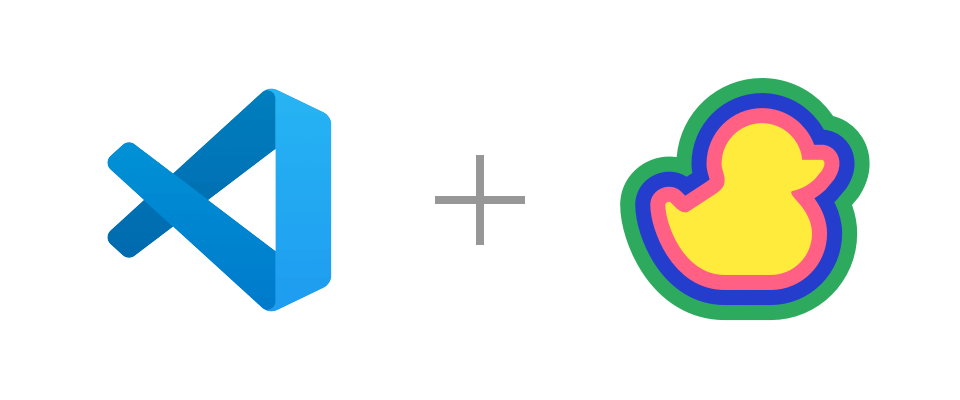 ---
How to start pair programming with Visual Studio Code
1. Open Visual Studio Code and go to the markeplace.
2. Search for Duckly and install the extension.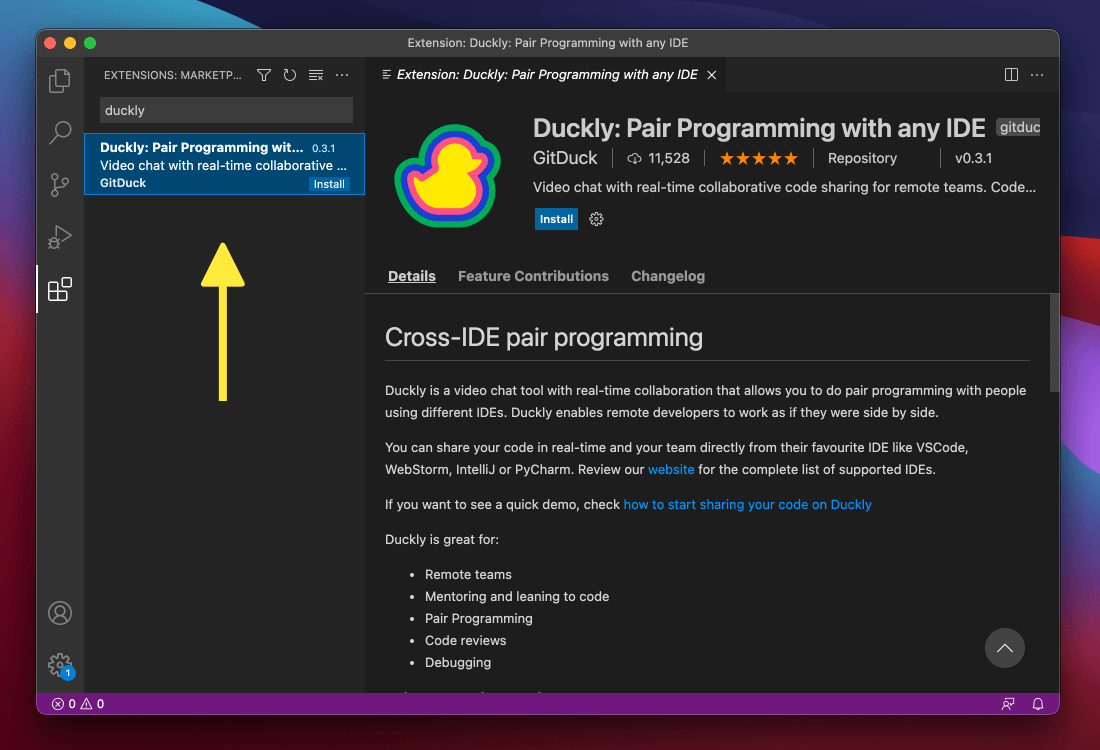 3. After installation, you need to login on your Duckly account. Click on the "Login on Duckly" button at the bottom of your VS Code.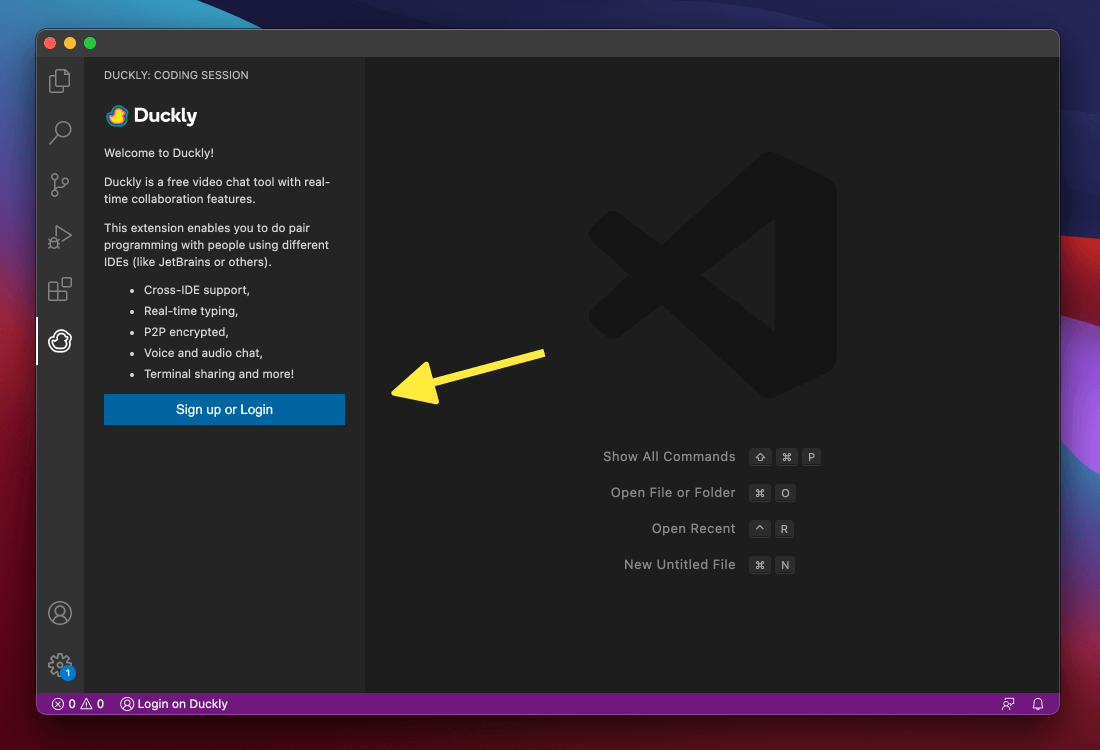 4. It will ask to open a URL. Open the URL in the browser and in this way your Duckly account will connect to your IDE.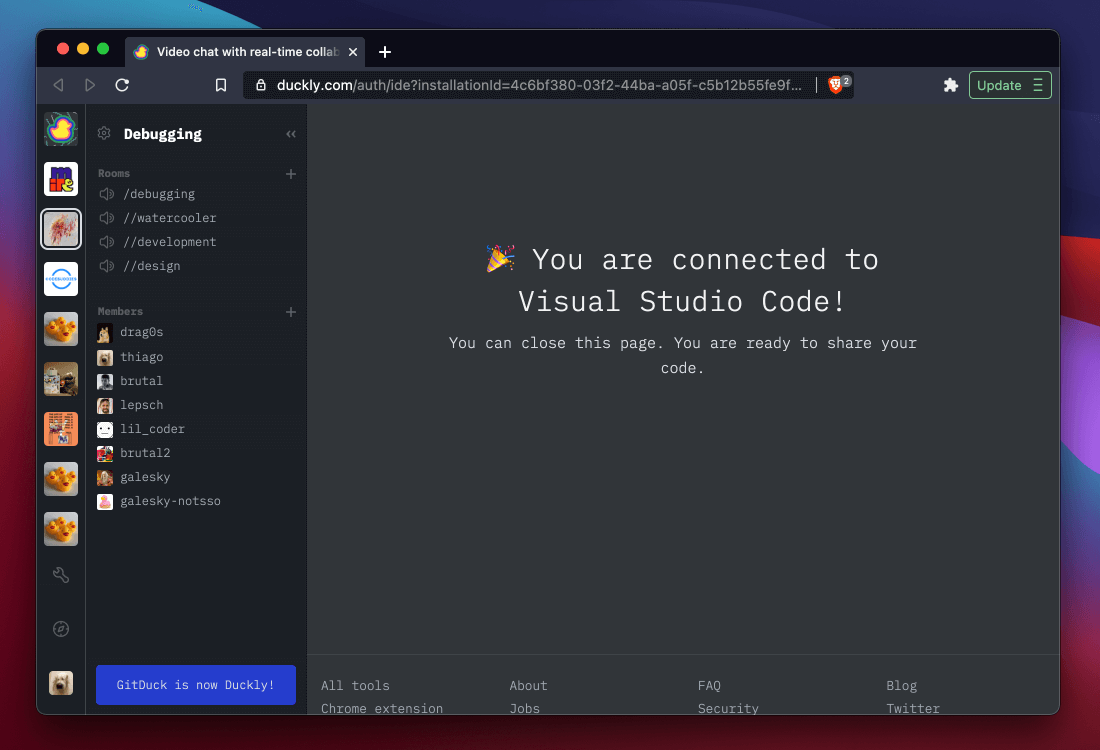 5. Now you can join a call on Duckly and your Visual Studio Code will show the option to start sharing your code.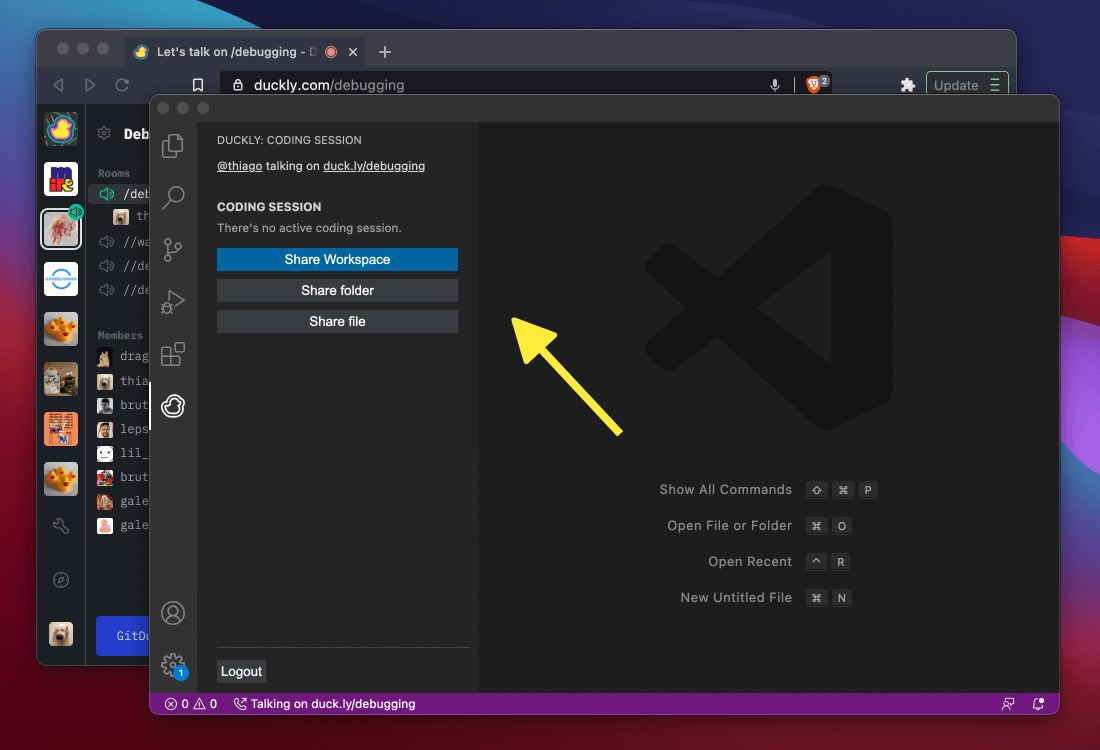 6. You are sharing your code! Anyone that joins that call can collaborate with you and edit your code in real-time.
---
Security
Your code is only shared P2P and encrypted with the participants on your call. No data touches our servers. Be sure to check more details about our security here.
---
If you need help, don't hesitate to talk to us!
You can always contact us at help @ duckly.com or join our Slack group.